5 Top AI Tools to Make Marketing a Breeze!
5 Tools to Help Specifically With Video Creation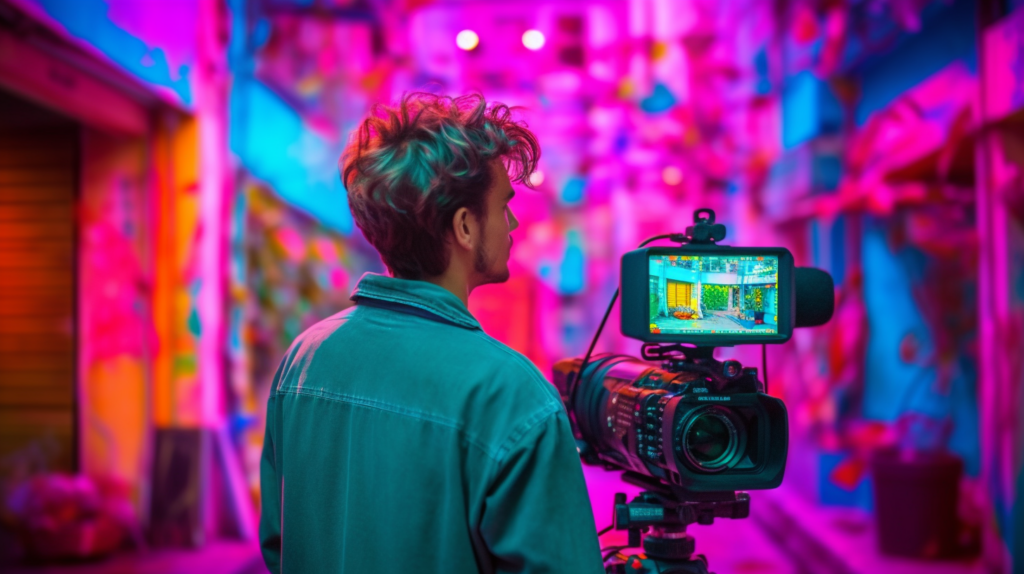 Top 5 AI Tools of the Week: Streamlining Communication, Creativity, and Productivity
In this digital era, artificial intelligence is continuously pushing boundaries, playing an integral role in simplifying our work and personal lives. This week, we present our top 5 AI tools that are shaping the future of technology. These include Vidyo.AI, Grammarly, Otter, Tome, and DALL-E2. Let's dive right into their features, use cases, and how they can enhance your productivity!
1. Vidyo.AI
Vidyo.AI is a cutting-edge AI tool revolutionizing video content creation by intelligently selecting, editing, and captioning prime moments from your footage. Its features, including auto-video captioning that improves video performance by 40%, platform-native video resizing, and automatic video clipping, streamline the editing process. Vidyo.AI provides chapter timestamps for better content descriptions, offers visually appealing social media templates, and ensures superior video quality with 1080p downloads. With the capacity to create succinct, social-ready clips from longer videos, Vidyo.AI saves users up to 90% time and effort, making it a valuable asset for content creators and marketers alike.

2. Grammarly
With millions of users worldwide, Grammarly is a renowned AI-powered writing assistant that aims to make your writing error-free, clear, and impactful. It checks grammar, spelling, punctuation, and even provides suggestions for a better writing style. The built-in plagiarism detector further ensures the originality of your work. It's a fantastic tool for writers, students, professionals, and anyone looking to improve their written communication.

3. Otter
Otter is an AI-driven transcription service that transcribes your conversations, interviews, lectures, or meetings in real-time. It's perfect for professionals and students who need to focus on discussions without the pressure of taking notes. Otter also offers keyword identification and speaker recognition, making it easy for you to review and search through your transcriptions.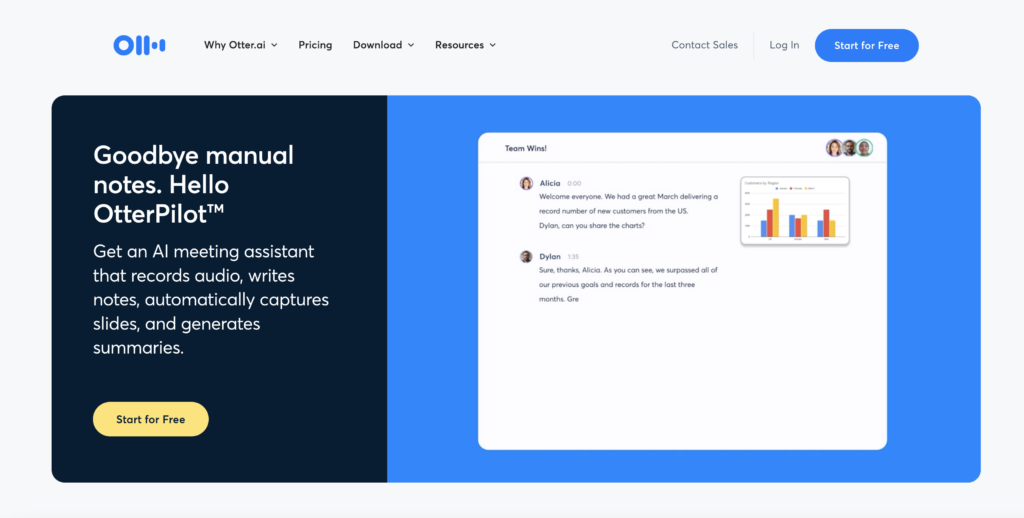 4. Tome
Crafted for the storytellers of the digital age, Tome is a groundbreaking tool that harnesses the power of artificial intelligence, positioning itself as the world's first generative storytelling format. This tool merges an intuitive, interactive canvas with an AI-driven storytelling assistant, empowering anyone to weave compelling narratives. With Tome, you can create and share immersive narratives that boast excellent visuals and adaptability across all devices. Unleash your creativity, breathe life into your stories, and captivate your audience with Tome.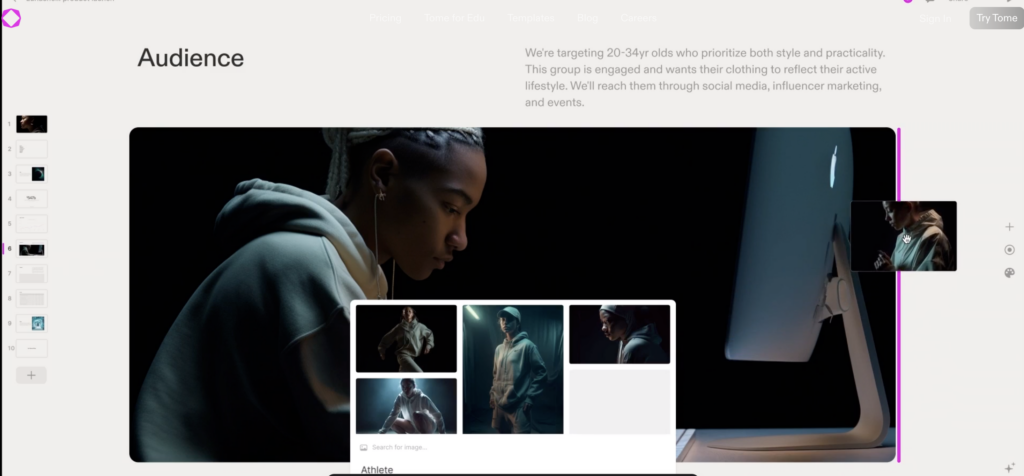 5. DALL-E2
From the creators of GPT-3, DALL-E2 is an AI model that generates images from textual descriptions. Whether you're an artist seeking inspiration, a marketer in need of unique visual content, or a software developer looking for user interface elements, DALL-E2 can be a game-changer. It simplifies the process of creating graphics and offers nearly limitless possibilities for digital creativity.
In conclusion, the integration of artificial intelligence in our daily tools is redefining the way we work, communicate, and create. These top 5 AI tools of the week demonstrate just a fraction of AI's transformative potential. Whether you are looking to improve your communication, enhance your productivity, or ignite your creativity, AI has a solution for you. Be sure to give these tools a try!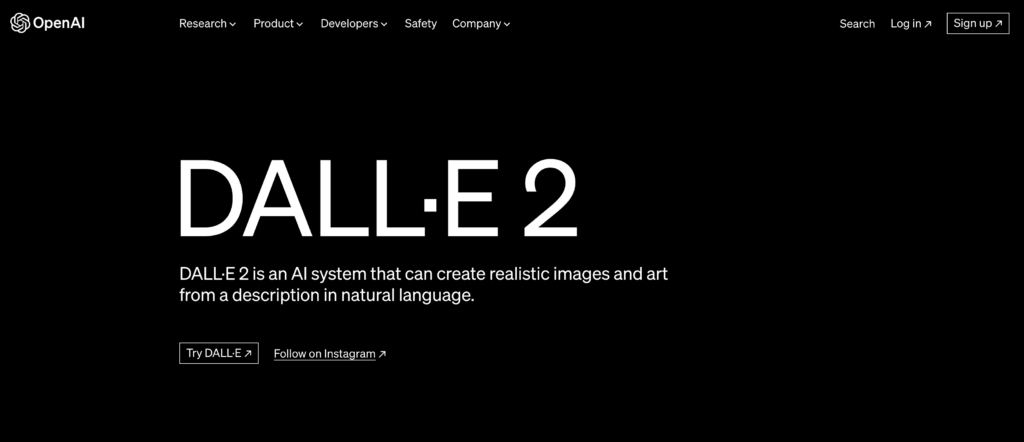 Our weekly roundup for the week ending May 12th!
We're always on the lookout for the best AI tools to simplify marketing and make our lives easier, and this week we found some real gems! From creating engaging videos to finding press opportunities, these 5 tools are changing the game.
HeyGen: Video Creation Just Got a Whole Lot Easier
HeyGen is a video platform that lets us create engaging business videos with generative AI, and it's just as easy as making PowerPoints! Whether we're making presentations, explainers, or any other type of video, HeyGen makes it a breeze. [We asked ChatGPT to come up with a fun blurb about using ChatGPT to team up with HeyGen. The script ChatGPT created was put into HeyGen.]
Gamma: Presentations That Impress
Gamma is an AI generator that helps us create professional presentations, documents, or web pages in under a minute. With Gamma, we can package up information in ways we can't with slides, and still create a fantastic flow for our presentations.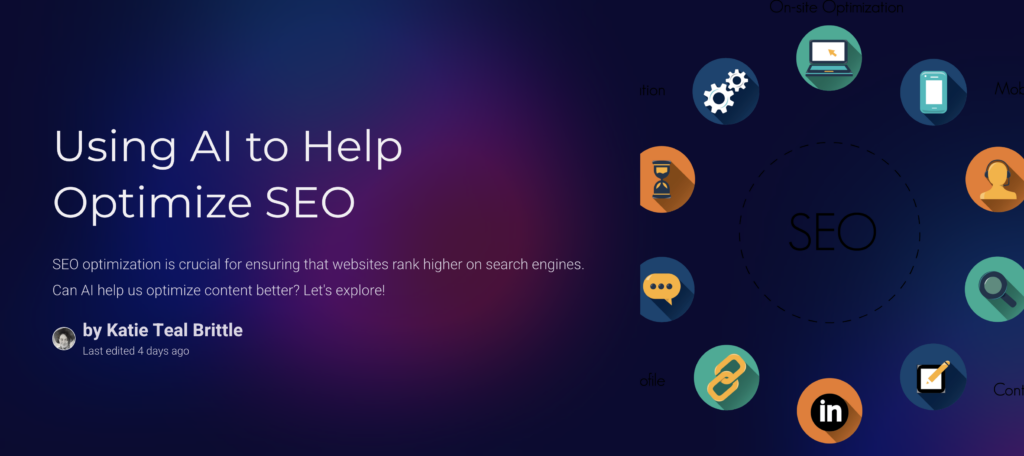 Press Jockey: 5x More Press with Less Effort
Press Jockey is an AI-powered tool that finds and filters thousands of press requests each day, so we don't have to. With Press Jockey, we get dozens of targeted press requests delivered to our inbox daily, and with their AI assistant, responding is a snap.
Use our referral link to signup HERE!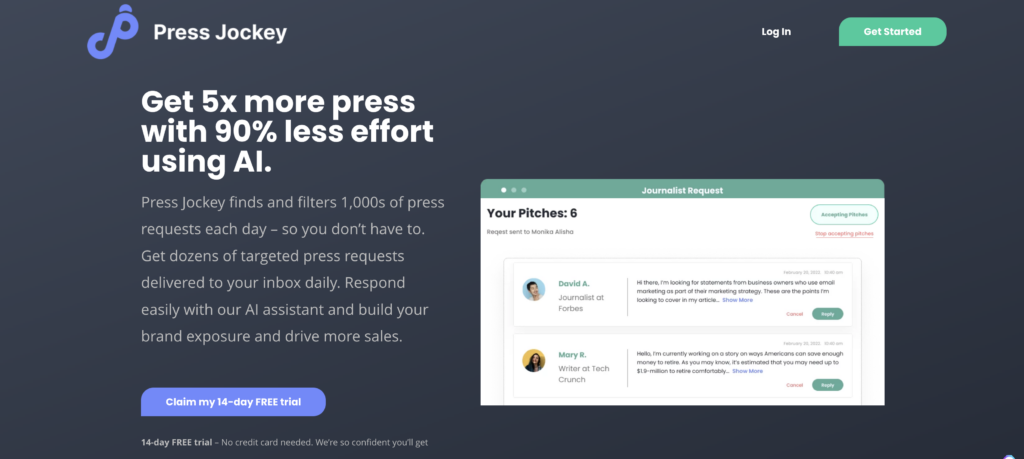 HeadshotPro: Professional Headshots for Remote Teams
HeadshotPro is the #1 professional AI headshot generator, and it's a lifesaver for remote teams. With HeadshotPro, we can get professional headshots in minutes. All we have to do is upload photos, pick our style, and voila, 120+ generated headshots! We tested out the headshots with our fearless leader, Nicole Donnelly, and we'll let you be the judge of some of the results!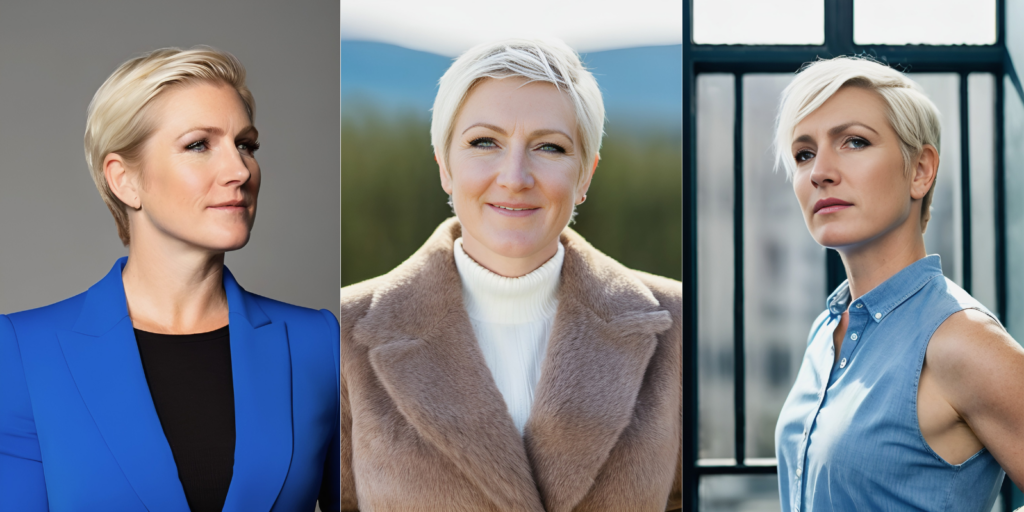 PromptPal: Our Secret Weapon for Writing
PromptPal is an AI writing assistant that makes it so easy for us to create copy that resonates with our audience. It's like having a personal writing coach by our side, and it's a must-have for any marketer, writer, or designer. The prompts aren't just for writing. We used one of the prompts from PromptPal "[Subject] as [Subject]" to take the images above and input them into Midjourney, which turned them into different versions from various time periods. It's intriguing to observe how the prompts can produce specific outcomes, despite not always perfectly capturing the physical appearance. Using PromptPal has helped us really hone how we prompt other AI tools.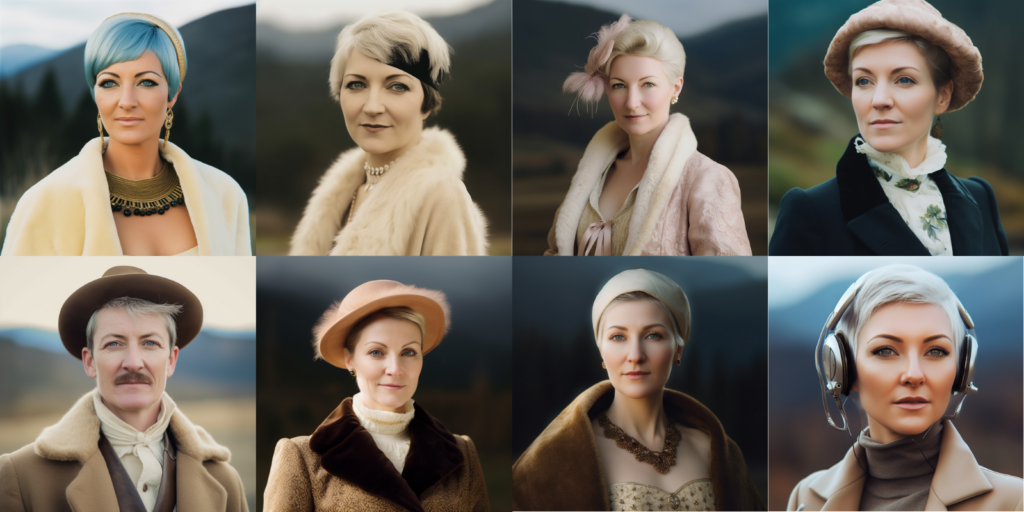 So there you have it, our 5 favorite AI tools to make marketing a breeze! Whether you're looking to create engaging videos, generate presentations, find press opportunities, or get professional headshots, these tools are sure to help you streamline your marketing processes and make data-driven decisions with ease.