Discover How Much Not Understanding AI is Costing Your Company
Unleash the True Power of AI and Stop Leaving Money on The Table – Grab Your Seat in our AI Unplugged Mastermind Today!
How To Ensure Your Company Won't Fall Behind With AI…
Hi, I'm Nicole.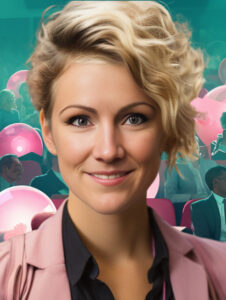 Here's the brutal truth about AI:
It is here to stay!
So, let's discuss how your business can be profitable with AI.
Grab your seat in our AI Unplugged Mastermind Group
🤖 Uncover the hidden costs you're paying for not harnessing AI in your business operations.
🤖 Erase those sleepless nights worrying if AI is going to replace your company. Get the facts straight!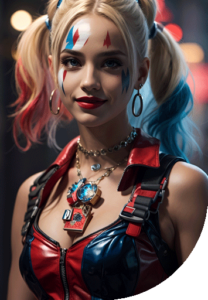 🤖 Future-proof your business – we'll discuss you how embracing AI keeps you ahead, not obsolete.
🤖 Fall behind no more! Master the cutting edge of technology with insights on how AI can revamp your operations.
Are you really going to let AI make you its puppet?
Learn how to take control now in our AI Unplugged Mastermind Group.
How it Works
Sign Up
Fill out the form and pay for subscription.
Receive Your Link Via Email
Once you join, you will receive a Zoom link via email to add to your calendar.
AI Unplugged Weekly Group
Every Wednesday from 2-3 pm PST come ready to ask questions and get insights from industry experts.
This is an exclusive weekly forum for business owners and leaders who are serious about using AI to grow their businesses.
With years of partnering with diverse businesses, our AI Smart team has facilitated breakthroughs that have slashed hours of mundane work and sparked industry-leading innovation. Today, I'm inviting you to tap into this collective wisdom to position your company at the forefront of the AI evolution.
Ready to co-create the future of your business with AI? Join the AI Unplugged Mastermind Group today!
Here, discussion transforms into action, and action catapults you into the league of AI-empowered success stories.
Don't just watch the AI revolution unfold—shape it with us. Get your seat at the AI Unplugged Mastermind Group.